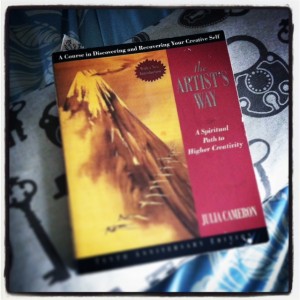 What: CREATIVITY UNLOCKED is a series of reflexive writing workshops led by professional writer and M.A. student, Carolyn Grisold, that take place in an intimate, hands-on, encouraging group setting. Together we will explore the benefits of writing outside of publication through journalling, introspective questionnaires and poetry using Julia Cameron's "The Artist's Way" and other related resources.
NOTE: You do not need to share your work unless you want to.
Where: Toronto Public Library – Annette Street Branch in the Junction. Click here for map.
When: Saturdays from January 28th to May 6th @ 2:00 p.m. – 4:00 p.m. (No classes on Feb 18, Mar 18 or Apr 15)
Who: Everyone! This course is open to writers and non-writers alike. We welcome all "Inner Artists" – be they writers, painters, cooks, gardeners – any creative spirit that needs nurturing. You don't have to be a practicing artist – and your work will never be judged.
Why: Because writing heals, and we could all use a little creative rediscovery in our lives. Please note: writing can unlock deep emotion; this class is not meant to replace professional therapy.
How: Just drop by! You can also email info [at] inningsgate [dot] com.
Cost: FREE! Bring pen and paper.
Click here to save this information as a one-pager or visit our Facebook page for more information.
Unlock YOUR creativity today!